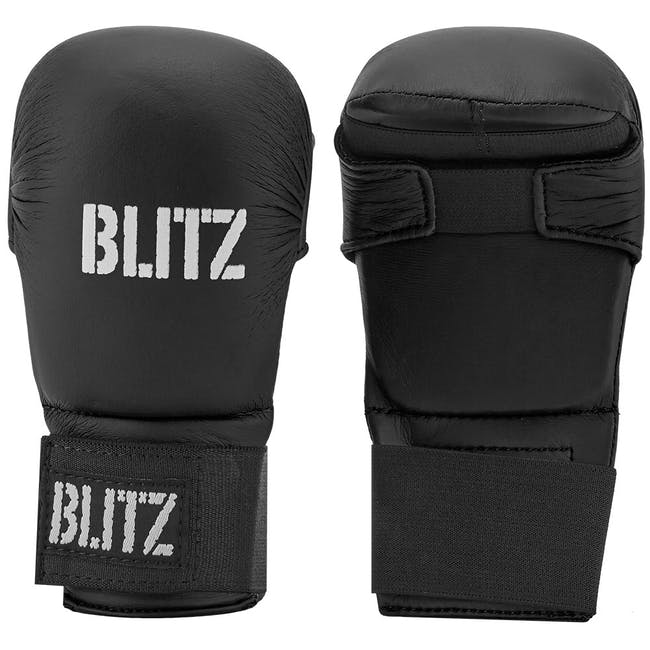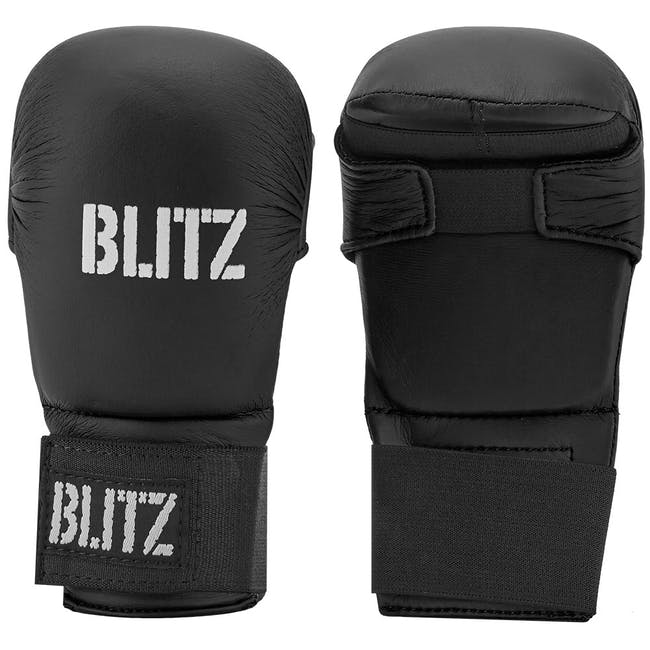 A one-time price of
GBP £15.99
will be added to your order.
WKF tournament style mitt
Used in 90% of Karate championships in the world
Lightweight and durable
Very comfortable to wear
Made from Nama Hide™ Leather
CE Approved
This product can be wiped clean
A World Karate Federation Tournament style mitt. Now used in 90% of all Karate Championships around the world. Lightweight, durable and very comfortable to wear. Securely fastens at the wrist with a wrap around Velcro strap. Made from Nama Hide™ Leather, that's easy to wipe clean before and after use.
To determine the correct size gloves, measure the distance across the lowest, but widest, part of your knuckles on the palm of your hand, as depicted in the diagram.
X-SmallSmallMediumLargeX-LargeJuniorSenior
7.2cm - 8.2cm
8.2cm - 8.5cm
8.5cm - 9.1cm
9.1cm - 9.5cm
9.5cm - 9.8cm
8.2cm - 8.5cm
8.5cm - 9.8cm